Car Lockouts $40 (total)
Fast & Friendly!
24 Hrs Cheap Locksmith!
Servicing: Forest Grove, Cornelius, Hillsboro, Beaverton, Sherwood, Tigard, Tualatin,
Lake Oswego, Portland, Wilsonville, Newberg,
Gaston, West Linn, Oregon City, Oregon
Call Me and Save Money!
Call Me or use my Online Scheduling Service to Save Money!


VISA, MC, AMEX, DISC, Debit, Cash, or Online

(I DO NOT ACCEPT PERSONAL CHECKS!)
Process $1,000 without fees when you activate a Square account with my link!
Also, check out my YouTube Channel

I rekey locks for Homes, Apartment Complexes, Rentals, and small Commercial Buildings.

Types of locks I can Rekey or make a Master System for: Schlage, Baldwin, Dexter (new), Defiant, Master, Ace, Kwikset and Best/Falcon Interchangeable core (I/C) Locks.

I can unlock cars, homes, businesses, or just about any type of lock.

For Autos and/or Motorcycles: I DO NOT make keys, program keys. fix broken keys, or service these types of locks. I can ONLY unlock Autos.

I specialize in unlocking Autos, Homes, and Businesses so you can get on your way quicker and save money too.

Honest, Reliable, Friendly, Trusted Locksmith.

For Auto lockouts, If you have State Farm Insurance with roadside assistance; an "H" on your insurance card, we can bill them directly, or you can take our receipt to your State Farm Agency. They will reimburse you for the car lockout service.

Licensed, Bonded, Insured Locksmith, CCB #: 186343

I have been a licensed Locksmith in the state of Oregon since 2004

Locally Owned, Mobile Locksmith in Oregon

Get reimbursed for lockouts if you have roadside assistance

Payments I Accept: VISA, MC, Debit, Cash, or Pay Online (sorry, No Checks)

Cities I go to: Beaverton, West Slope, Aloha, Hillsboro, Raleigh Hills, Garden Home, Durham, Scholls Ferry, Cedar Mill, Cedar Hills, Lake Grove, Bethany, Cornelius, Forest Grove, Gaston, Hillsdale, Tigard, Lake Oswego, Tualatin, King City, Tanasbourne, SW Portland, Sherwood, Wilsonville.

I have a GPS navigation system in my vehicle. With my GPS navigation system I won't get lost


I can unlock over 636 types of vehicles including semi trucks & motorhomes.

Our Prices & Customer Service Will Impress You!
ALL Locksmiths in Oregon need to have a CCB license and now a Oregon Certified Locksmith certificate number to rekey locks for homes and businesses, to open cars, open homes and businesses.

My Oregon Construction Contractors Board (CCB) License Number: 186343

My Oregon Certified Locksmith certificate number is: 5063OCLS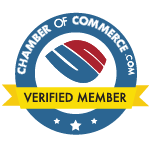 Portland Locksmiths & Keymakers