The cheapest locksmith you will find!
Car Lockout Service
Car Lockout from $50 to $60 flat fee
Sorry there are NO discounts!
(Other locksmiths charge $80 to $150 to unlock your car!)



Normally Open Hours are after 10:00 am, and Close Hours are around Sunset.
(Please, Do Not Text Me! It's VERY unprofessional and I do not respond to TEXT!
Besides that, I do not TEXT and DRIVE. It's dangerous and stupid!)
About how long will it take for you to get here? (click here)

Book an Appointment
( The appointment system does work! )
VISA, MC, AMEX, DISC, Debit, or Cash

Services I DO NOT provide:
I DO NOT make keys for Cars, Trucks, SUVs, etc.
I DO NOT fix or replace locks for Cars, Trucks, SUVs, etc.
I DO NOT program keys for Cars, Trucks, SUVs, etc.
I DO NOT program FOBs for Cars, Trucks, SUVs, etc.


| | | |
| --- | --- | --- |
| $50 Flat Fee | $60 Flat Fee | $70 Flat Fee |

I can unlock cars, homes, businesses, or just about any type of lock.
I'm a Licensed, Bonded, Honest, and Insured Locksmith, CCB #: 186343
I have been in business for 18 years!
I'm a Local, Family owned and Operated Mobile Locksmith. I do not have a shop.
Payments I Accept: VISA, MC, AMEX, DISC, Debit, or Cash (sorry, No Checks)
I can unlock over 636 types of vehicles including semi trucks & motorhomes 
Mark's Locksmith has provided excellent service locally for over 16 years. Mark's Locksmith is family owned and operated and highly recommended by his long-time customers. Services include Auto, Residential and Commercial - Deadbolts Installed, Locks repaired, replaced, and rekeyed. Able to assist you by unlocking your car or home if you lock yourself out. Emergency Service is available. Are you looking for a cheap car lockout service near you? You found it!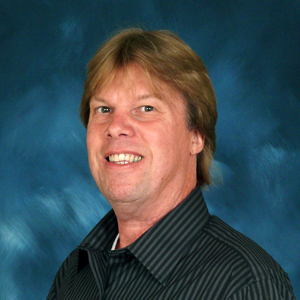 Our Prices & Customer Service Will Impress You!
Mark arrived quickly, worked quickly, was friendly, professional, and charged a fair price. What more can you ask for?!
2021-12-12
Angie O.
Canby, OR
Outstanding technician, quality work, reasonably priced.
2021-10-01
Jean S.
Tigard, OR
I called Mark and he was available, on time, and a very professional person. Thank you Mark.
2021-07-30
Rick P.
Aurora, OR
Wonderful, detailed help over the phone on how to program a new duplicate key! Also a great website with those details: markslocksmith.com
2021-07-01
Jamie K.
Washington, DC
Thanks so much for coming out to save the day.
2021-05-04
Jeff G.
Hillsboro, OR
Thank you for saving my son from the Grocery Outlet parking lot! We really appreciate your quick response and help.
2021-05-04
Betty G.
Hillsboro, OR
Very nice and convenient service
2021-01-21
Ryan L.
Canby, OR
Awesome. Showed up quickly. My Mom was locked out and lost her keys. He was able to rekey her house, garage and mail box. Great price and great guy.
2020-12-24
Caren L.
King City, OR
Arrived on time and completed work efficiently. costs were very reasonable. would recommend Mark if you need prompt and reliable service. thank you
2020-12-21
Joyce F.
King City, OR
Call Mark before you bother calling any of the big competitors. He's very professional and the nicest guy. He had my issue resolved within an hour of my initial call to him.
2020-10-31
Kris D.
Beaverton, OR
Mark is extremely kind, and doesn't try to rip you off in a moment of vulnerability. His prices are extremely reasonable, especially when compared to other locksmiths. While I hope I don't lock my keys in my car again, if I do, I hope it's within ...
2020-10-20
Dan S.
Lake Oswego, OR
Quick, courteous, and competitive pricing.
2020-10-15
Amy N.
Portland, OR
Mark helped me out today after I locked my car keys inside the vehicle. He arrived at my location promptly in 20 minutes and was able to get the car unlocked in less than 30 seconds with zero damage to the vehicle. He was extremely professional an...
2020-09-30
Daniella P.
Sherwood, OR
Mark runs a wonderful locksmith service. He is prompt and very kind, not to mention the best deal you are going to find in the area. His prices don't even compare to everyone else's lockouts. I appreciate his service very much. I have called him t...
2020-09-27
Krista H.
Portland, OR
He was so nice, and his pricing is phenomenal. Would recommend to anybody! Thank you, Mark!
2020-08-30
Shawna O.
Portland, OR
Mark did a great job at a great price!
2020-08-25
Faustin R.
Portland, OR
Great job!!! Arrived 15 minutes after the call, actually opened the car in 2 minutes!!! I recommend this service to everyone.
2020-07-29
Borys S.
Tigard, OR
Mark is awesome. My son locked his key in his car and Mark met us there and quickly got his door unlocked and got him back on the road. Mark was friendly, knowledgeable, and professional and didn't make anyone feel like a dork for locking their ke...
2020-07-12
Jenifer S.
Beaverton, OR
100% Recommend, Its affordable! And Friendly service. No doubt I would recommend this to anyone. I am 100% Satisfied with the service.
2020-05-23
Isaac M.
Gladstone, OR
Mark was very kind and professional. He charges an affordable price for his services. I really appreciated how quickly he was able to come out and help me!
2020-03-16
Mariah S.
Tualatin, OR
Great service, fast work and absolutely the best attitude in my time of distress! I'd give a million stars if I was allowed. I called a different locksmith and he asked me for a Yelp review before even arriving and after one hour he was unable to ...
2020-03-09
Jannet M.
Tigard, OR
Just a really nice guy!
2020-02-20
Debra D.
King City, OR
Very professional, cleaned up after his work and was very reasonable.
2020-02-12
Brit A.
King City, OR
It was a great experience. We were very happy with the results. Very professional and friendly.
2020-02-08
Cristinel M.
Tigard, OR
Excellent service and pricing. Mark arrived within 15-20 minutes. He was courteous and professional. Thank you!
2020-02-07
Chadlee C.
Sherwood, OR
Excellent service. I was locked out of my car and it took less than 30 minutes from when I called Mark to me being in my car and on the road.
2020-01-30
Isabella P.
Tualatin, OR
very informative and knowledgeable
2020-01-18
Felicia P.
Lake Oswego, OR
Mark was very friendly, quick, professional and fairly priced. Thank you!
2020-01-09
Amber K.
Portland, OR
He was very nice! Mark got to my apartment in a timely manner and was very fast! I would recommend him! Thank you!!
2020-01-08
Gwendelynn W.
Tigard, OR
Cheap prices and great service. Totally recommended.
2019-12-21
jvhd31
Hillsboro, OR
Very nice and respectable guy. Prompt and fast service. I highly recommend using his services if needed.
2019-12-02
Toomeys Games
Portland, OR
Mark was very fast, knowledgeable and helpful! We are very pleased with his work!
2019-09-15
April R.
Tigard, OR
You need Mark's service. If you need help, call him. Best locksmith in Multnomah and Washington county.
2019-08-16
Azekiel H.
Portland, OR
Marks was awesome! Showed up in about 45 minutes & got us in our house after a lockout in about 5 minutes. Best part, $40 total! All other places I called wanted $75 to $85. I definitely recommend using him if u get locked out of your house.
2019-08-12
Dan W.
Portland, OR
Very knowledgeable and best price . Highly recommend.
2019-08-07
Vincent W.
Tualatin, OR
Mark was great!
2019-07-20
Dave R.
Tigard, OR
I used Mark's service to re-key my front door.  His prices are reasonable and presented up front.  He has a great online appointment scheduler so you can select an available time and all his services are enumerated. He was prompt, friendly and kno...
2019-07-18
Deborah P.
Sherwood, OR
Prompt, courteous service without the emergency price gouging. Look no further.
2019-07-15
Chad D.
Tigard, OR
Having been involved in rental ownership and management for over 20 years, I can tell you that Mark is not only one of the most professional locksmiths I've ever dealt with, he is also the most trustworthy, reliable and and most pleasant locksmith...
2019-07-13
Norbert B.
Tigard, OR
He did such an amazing job definitely the guy to go to if you ever get locked out of the car. Most fair price as well!
2019-06-28
Alicia V.
Portland, OR
Came right away and completed the job quickly.
2019-05-25
Karl S.
Tualatin. OR
Wow, just wow. It was 4:30 am and on a Saturday and locked myself out of my work office. Mark showed up in 20' & had my problem fixed immediately. To me, other locksmiths don't exist,m. Thank you Mark!!
2019-05-18
Jared Leeper
Tualatin, OR
This guy is a good dude. He has good energy.
2019-05-01
Jr Rodriguez
Cornelius, OR
I give Mark a double five star rating! I would HIGHLY RECOMMEND HIM! VERY pleasant, VERY fair price for an onsite service call! I had a Deadbolt on a detached garage that I had Mark drill out, and he really helped me out! Give Mark a call!
2019-03-27
Morris W.
Lake Oswego, OR
Best locksmith in the area
2019-03-12
John D.
Beaverton, OR
Locked my keys in my car while it was running with my dog and cat in the car, on a Saturday morning at 7:30. He was there within 20 minutes and my car was open! Great price too! Highly recommend.
2019-03-03
Nichole M.
Beaverton, OR
Mark arrived right on time. He was professional, trustworthy, and pleasant as he worked. He clearly has a lot of experience and a level of expertise well beyond others with whom we had contracted in the past.
2019-02-21
John W.
Beaverton, OR
I locked my keys in my car on a Sunday. After a short internet search I found Mark. He had the flat fee for this service ($40) posted. Looked reasonable so I gave him a call. He was prompt and professional.
2019-02-18
Cristina V.
Hillsboro, OR
Thank you Mark! It was a distinct and genuine pleasure to work with you. I appreciated the wonderful service!
2019-02-05
Mark L.
King City, OR
Mark met me at the location we discussed over the phone within the arrival time we discussed and was not only friendly and efficient but was able to get the lock off the storage unit in record time.
2019-01-25
Crystal W.
Beaverton, OR
Great service! Mark was so nice and professional. He came out quickly and was by far the cheapest quote I got. Everywhere else I called wouldn't give me a set number and kept saying they needed to see my lock before they could give me a price. ...
2019-01-20
Courtney B.
Portland, OR
Mark is a great guy and true professional! If you ever locked yourself - he is the guy to go. that too only for $40 flat fee (per lock I think- i needed only one lock to open - no one else in the area can beat his professionalism and price). I ...
2019-01-16
Sandeep K.
Hillsboro, OR
Mark is amazing and he's very efficient when does quality work I would recommend him to anybody and his company.
2019-01-08
Debra B.
Portland,OR
A very nice guy and pleasant to talk too. This is my fourth time to use his service. Highly recommended.
2019-01-05
Emad O.
Beaverton, OR
Mark is the best locksmith around.  Great service, Quick, friendly, and affordable with no hidden fees.  I accidentally locked my keys in the car and called Mark's Locksmith who answered right away.  He was able to come to my address within the...
2019-01-02
Eloina F.
Portland, OR
Mark is always very professional and gets the job done efficiently and quickly.
2018-09-19
Laurie V.
Portland, OR
Great job, I appreciate your professionalism. look forward to working with you in the future.
2018-07-25
Terry C.
Sherwood, OR
Mark saved me when I locked my keys in my car. I was over an hour from home and he was so kind and fast.
2018-07-02
Alicia F.
Forest Grove, OR
Super nice and helpful! Got my car unlocked within minutes and for cheap! Will definitely recommend Mark to others!
2018-06-22
Efrain M.
Beaverton, OR
I researched several locksmiths and his was the best price by far. He was quick and professional, and got the job done in just a few minutes. I would definitely recommend him and will call him again if I need to!
2018-05-03
Mary Belle St. Denis
Tigard, OR
Mark is a cheerful fellow, conducts with workmanlike efficiency, gladly performed additional work.
2017-12-17
Stephen C.
Portland, OR
Great experience!! Mark was punctual, very courteous, and did a great job for the price advertised. No hidden fees. He even helped fix a deadbolt by filing at no extra charge. Other companies stated their charges "started at..."-meaning it like...
2017-08-24
Robert C.
Lake Oswego, OR
Mark was so friendly. He arrived within 10 minutes or less. He unlocked my car in 1 minute. Super cheap price. He is a much better option than "Davis lock and safe"
2017-04-18
Eduardo E.
Tualatin, OR
Quick, friendly service! I had called 3 separate locksmiths before calling marks and they were all very unprofessional so I kept looking for someone to come out. I was very pleased!
2017-01-26
Lexi M.
Damascus, OR
Mark called me back quickly and arrived in 15 minutes to unlock our car. He worked hard to open our car in the pouring rain. Very nice and I would recommend him to anyone. Price is the best I found!
2017-01-08
Ginette S.
Tigard, OR
After a terrible experience with Advantage Locksmith here in town, Mark quickly got me up and on my way. No hidden costs. His price is as advertised and he doesn't lie about it.
2016-12-02
Will B.
Tigard, OR
Above and beyond service for our unique situation today!
2016-11-30
Mike M.
Beaverton, OR
Super nice and a very reasonable price. He came within 30 minutes and was done within 5. 95 Honda Civic.
2016-11-27
Gohar R.
Beaverton, OR
Fast, professional service!!
2016-10-17
Bill D.
Beaverton, OR
Your a great professional locksmith and I appreciate your help, especially since I locked myself out yesterday!
2016-10-02
Diane H.
Beaverton, OR
Great guy, came right out BOTH times I used him, knowledgeable and great prices. I highly recommend him!
2016-09-18
Mark S.
Lake Oswego, OR
Great guy. Arrived on time and completed work promptly. Quality work.
2016-08-16
Bert L.
Tigard, OR
Best experience ever and with a smile! Will definitely recommend Mark to others. What a great way to make a very stressful situation disappear with ease and professional grace. Best guy ever! Thanks Mark!
2016-07-20
Rina N.
Tigard, OR
Great work and very friendly!!!
2016-06-17
Josh B.
Sherwood, OR
Great deal! I locked myself out of my car at work a couple of months ago and this guy was awesome he showed up in 30 min and only charged me 40 bucks WOW, i did some research before i found his ad in Google. All the other companies wanted to charg...
2014-03-19
Sergio C.
Beaverton, OR
We called Mark after 6pm for a lock to be popped on my girlfriends car. Mark was exceptional. He was very personable, friendly and professional. In a matter of minutes he had the door unlocked and my girlfriend was very happy. I enjoyed a great co...
2014-02-24
Matt B.
Beaverton, OR
Mark's great!  I called him up at 10:30pm and he was all the way in Forest Grove by 11:15.  Likes to do things "by the book" to prevent any damage to the car.  I will be calling him for any of my locksmithing needs!Thanks Mark!
2014-02-22
Dave S.
Portland, OR
Great deal and nice guy. Actual unlocking of my car only took a couple of minutes and Mark drove from a good distance away. Other lockpicking companies gave me the run around and tried to slip in hidden service charges and fees, with Mark's it was...
2013-02-22
Jacob S.
Forest Grove, OR
ALL Locksmiths in Oregon need to have a CCB license and now a Oregon Certified Locksmith certificate number to rekey locks for homes and businesses, to open cars, open homes and businesses.
My Oregon Construction Contractors Board (CCB) License Number: 186343
My Oregon Certified Locksmith certificate number is: 5063OCLS
Call Now Button