Emergency Auto Lockout Service
Car Lockouts from $50 flat fee
Sorry there are NO discounts!
(Other locksmiths charge $80 to $150 to unlock your car!)
(No hidden prices or surprises. This is the lowest price you will find.)
503-734-8550
Book an Appointment
The cheapest locksmith you will find!
VISA, MC, AMEX, DISC, Debit, or Cash
Locksmith Wilsonville, Oregon - Car Lockouts $50 total price. Call 503-734-8550
Mark's Locksmith is proud to be one of the top Wilsonville OR Locksmiths. Wilsonville has such a rich tradition and is a beautiful place. We have served the area for more than 16 years as a fully licensed, reliable, low cost Wilsonville locksmith. We are able to respond quickly to various time-sensitive situations such as emergency lockouts.
I'm a Licensed, Bonded, and Insured Locksmith. CCB #: 186343
I'm a Local, Family owned and Operated Mobile Locksmith.
I do not have a shop.
Payments I Accept: VISA, MC, AMEX, DISC, Debit, or Cash (sorry, No Checks)
I can unlock over 636 types of vehicles including semi trucks & motorhomes
Wilsonville is a city primarily in Clackamas County, Oregon, United States. A portion of the northern section of the city is in Washington County. It was founded as Boones Landing because of the Boones Ferry which crossed the Willamette River at the location; the community became Wilsonville in 1880.
Zip code: 97070
| | |
| --- | --- |
| Mark's Locksmith has provided excellent service locally for over 16 years. Mark's Locksmith is family owned and operated and highly recommended by his long-time customers. Services include Auto, Residential and Commercial - Deadbolts Installed, Locks repaired, replaced, and rekeyed. Able to assist you by unlocking your car or home if you lock yourself out. Emergency Service is available. | |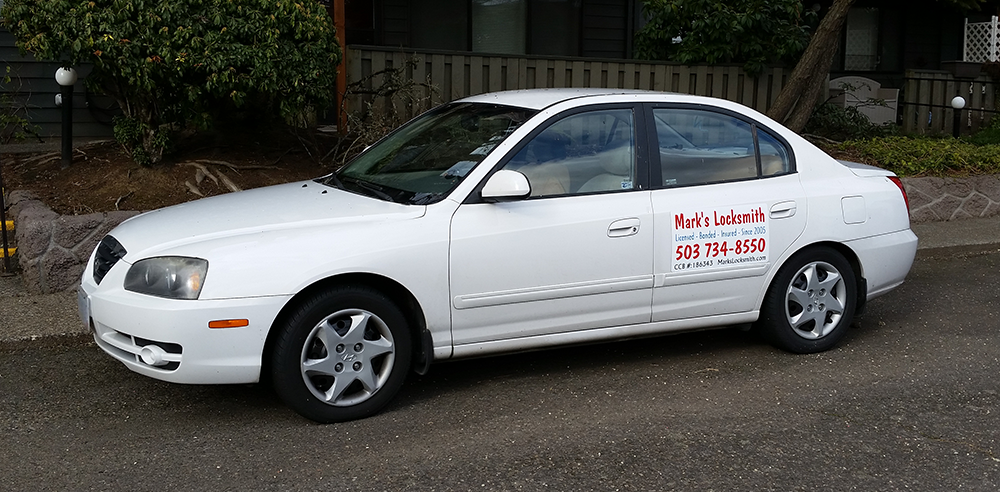 Mark's Locksmith
Car Lockouts $ 50.00 to $ 60.00 flat fee
SW Ash Meadows
Wilsonville
,
OR
97070
United States
Hours:
Mon-Sun 10am - 7pm

P:
(503) 734-8550
Locksmith near me, Wilsonville, Oregon, 97070
locksmith, near, me, cars, auto, mobile, cheap, pop, a, lock, local, cheap, keys, padlocks, disc, disk, locked, in, residential, business, home, house, apartment, change, rekey, cut, off, storage, Oregon
Locksmith Aloha, Oregon
Locksmith Beaverton, Oregon
Locksmith Canby, Oregon
Locksmith Hillsboro, Oregon
Locksmith King City, Oregon
Locksmith Lake Oswego, Oregon
Locksmith Sherwood, Oregon
Locksmith Tigard, Oregon
Locksmith Tualatin, Oregon
Locksmith West Linn, Oregon
Locksmith Wilsonville, Oregon