This error happens because of a plugin called plg_quickicon_phpversioncheck. Your Joomla! version is not recognizing the current version of PHP. You can update Joomla! to the latest version that supports up to PHP 8.0 or turn off the plugin that checks the php version.
To turn off the plugin:
1) Menu – Extensions > Plugins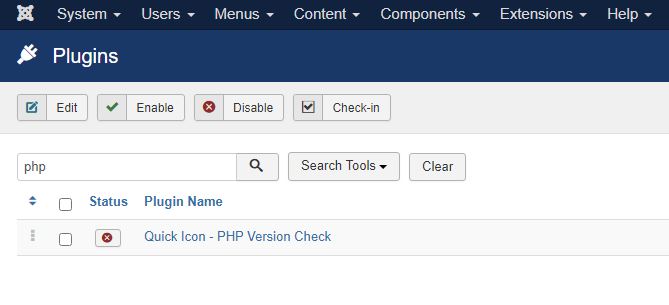 2) Search for php.
3) Uncheck the "Quick Icon plugin – PHP Version Check".
This should solve your problem until you decide to upgrade your Joomla!