{jumi [*35]}
Below are the settings I use in Ultimaker Cura 4.1 (download from ultimaker.com or download from github.com).
I got GREAT 3d prints from using

ABS filament

with these settings.
Also, the 3d printer

MUST

be in an enclosure.
The ONLY thing you may have to change:
Nozzle Temperature: 245o C
Bed Plate Temperature: 110o C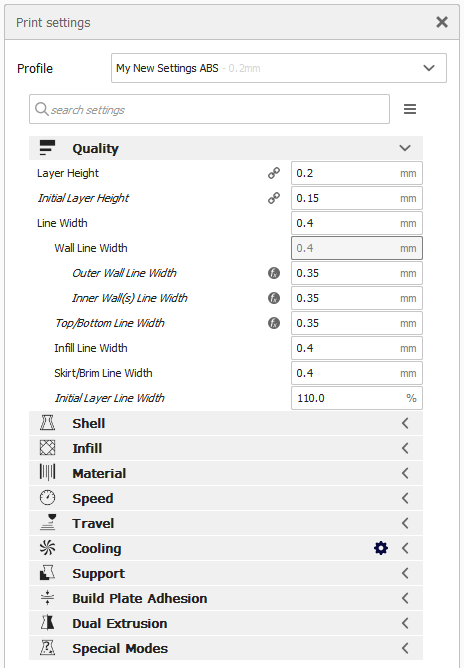 ---
---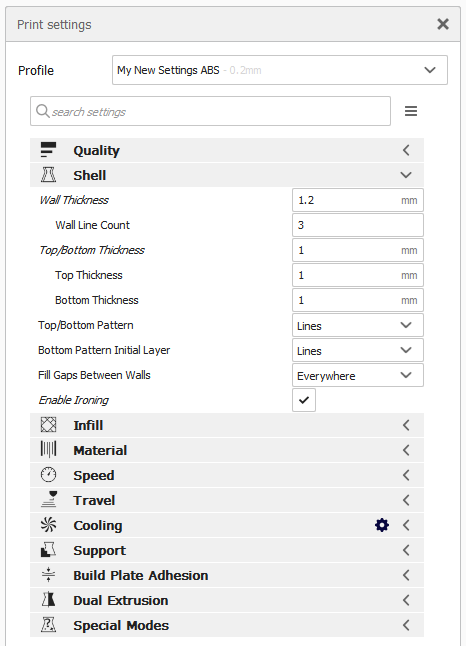 ---
---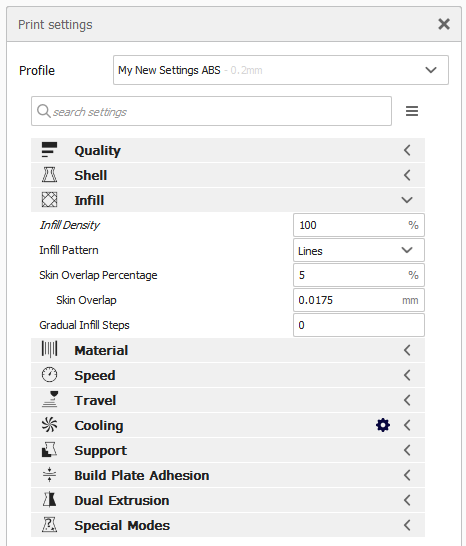 ---
---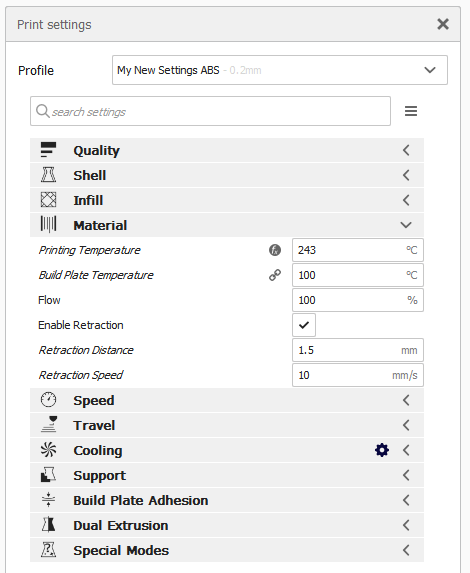 ---
---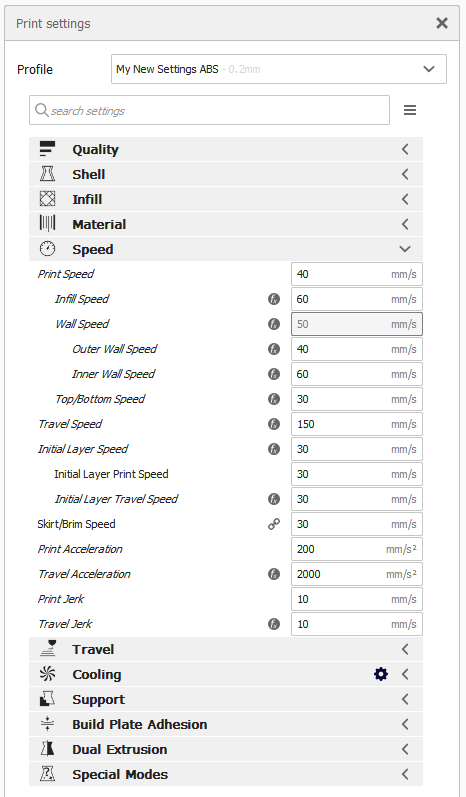 ---
---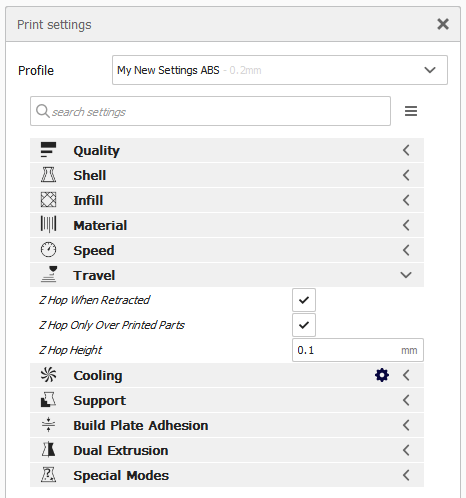 ---
---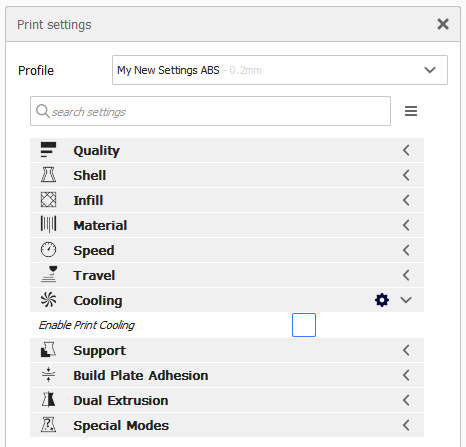 ---
---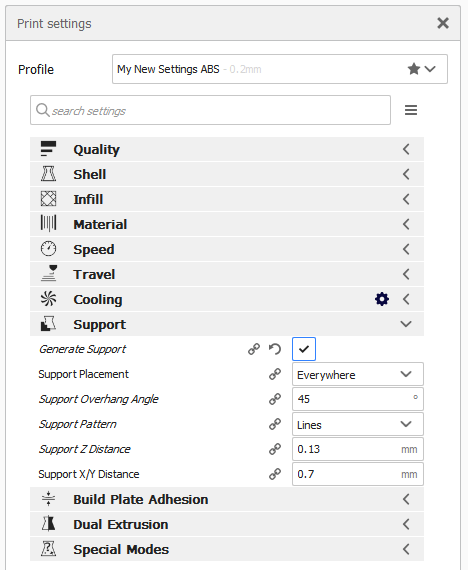 ---
---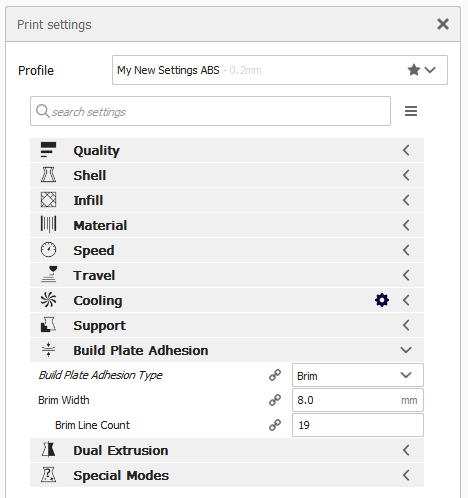 ---
---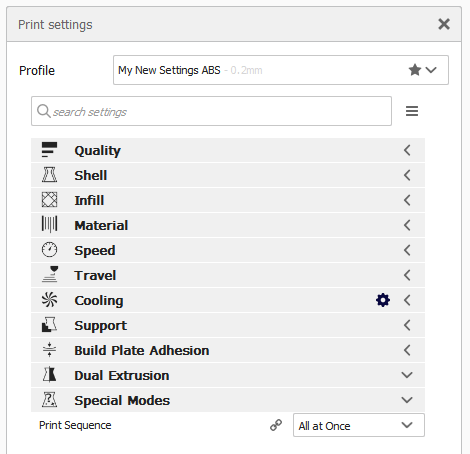 ---
---
Or you can download my settings for Ultimaker Cura 4.1 (click here)
Just unZip and import into Ultimaker Cura 4.1
Also here are links to FREE 3d CAD software:
FreeCAD: https://www.freecadweb.org/

Open SCAD : https://www.openscad.org/

---
Ender-3 Machine Parameter:
Modeling Technology: FDM (Fused Deposition Modeling)
Printing Size: 220*220*250mm Machine size: 440 x 410 x 465 mm
Package Size: 510*400*190mm
Package weight: 8.6kg
Max Traveling Speed: 180mm/s
Filament : 1.75mm ABS/PLA,TPU,WOOD,FLEXIBLE,Carbon firber,PA....
Input: AC 100-265V 50-60Hz
Output: DC 24V 15A 360W
Layer Thickness: 0.1-0.4mm
Nozzle diameter: 0.4mm
Precision: ±0.1mm
File Format: STL, OBJ, G-Code
Working Mode: Online or SD offline
Max Nozzle Temperature: 255?
Max Hotbed Temperature: 110?


---
I got mine here for $180 plus $20 shipping. It came less then a week:
https://www.banggood.com/Creality-3D-Ender-3-V-slot-Prusa-I3-DIY-3D-Printer-Kit-220x220x250mm-Printing-Size-p-1278399.html?p=AH1101711647201408V5&custlinkid=710876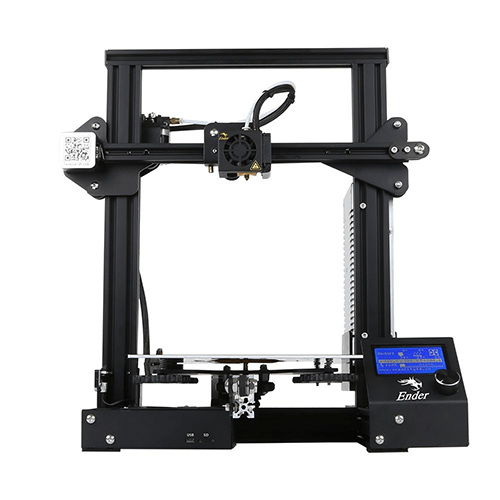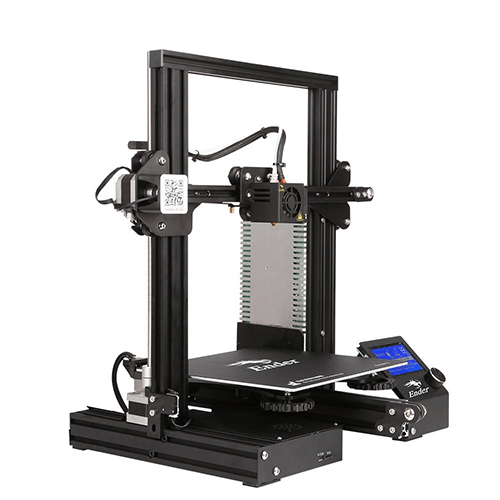 My insulation box:
Extra Large Box from Home Depot
Size: 22" x 22" x 22"
Inside is 1/2" insulation with silver on one side.