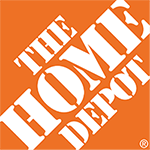 Yes, there is a place where you can go and get your locks rekeyed for free! It's Home Depot!
If you have locks at home and you want to replace an old lock and still want the new lock to use your same key, just go to Home Depot, bring your key, pick out the lock you want, then have someone at Home Depot rekey the lock for you, then buy the lock. They will rekey the locks for free right there. If you buy the wrong lock they will let you know instead of you getting home later to find out that you are not able to have the same key for all your locks. So now all you have to do is replace the old locks with the new ones. This will save you lots of money then calling a local locksmith.
Of course, if you are unable replace the locks after you just had them rekeyed by Home Depot. Just call me at 503-734-8550, and I'll be happy to come out there and replace the locks for you. My service (trip) fee is $50 to $60 and $10 per lock to rekey.